These sweet, dense muffin-like treats are nothing like the flavorless, cardboard-y rice cakes found in grocery stores here in the States.

By Rochelle Ramos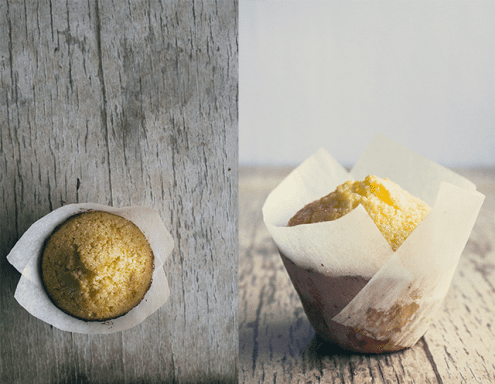 In the US, when you hear the words "rice" and "cake" put together, images of dry, tasteless round disks of puffed rice come to mind. Those American rice cakes make a better frisbee or hockey puck than a snack or dessert. There is nothing cake-like about them!
Luckily, the Portuguese have figured out how to put the two words together and it mean something delicious; bolos de arroz (cake of rice or rice cake).
These sweet cakes are a cross between a muffin and a cupcake. They are a little sweeter than a muffin and more plain than a cupcake as there is no frosting to be found. There is no need for it. A frosting would ruin this cake's simple, rustic beauty and overwhelm the delicate taste.
In a pastelaria, along side your espresso, you're more like to find a fluffier softer bolo de arroz as they are usually made with more wheat flour and less rice flour or with no rice flour at all. They are often slightly sticky with a stronger buttery and sweet flavor. Almost greasy, but still good.
At home, from your own oven, a Portuguese rice cake will be more dense with a texture close to cornbread, but is more subtle in taste with the use of rice flour that is brightened with a bit of lemon zest. They will be crisp and lightly browned with a sprinkle of sugar on top that glistens in the light. The buttery flavor? It's still there, but toned down without the greasy film.
These more traditional bolos de arroz are perfect with a large cup of coffee and milk (meia de leite). Good warm as a mid-morning breakfast, or a comforting late afternoon snack. It doesn't really matter when, just know they are good and worth the try as they aren't your American rice cake. These are Portuguese bolos de arroz, and they do the name "rice cake" justice.
Print
These sweet, dense muffin-like treats are nothing like the flavorless, cardboard-y rice cakes found in grocery stores here in the States.
Author:

Rochelle Ramos

Prep Time:

20 mins

Cook Time:

30 mins

Total Time:

50 mins

Yield:

4

small or

8

large

1

x
Category:

Baking
1 cup

(

150g

) uncooked white rice

1/3 cup

plus 1 teaspoon (

50g

) all purpose flour

1 teaspoon

baking powder
pinch of salt

1/3 cup

(

76g

) butter, softened

2/3 cup

(

135g

) sugar

3

eggs

1

lemon, zested and juiced
Preheat oven to 350F (180C).
Put rice into a food processor, blender or coffee grinder and blend until fine. Be certain that the rice has been ground well or it can cause the cakes to be a little crunchy!
Whisk together rice flour, baking powder, salt and all purpose flour in a bowl and set aside.
In a clean bowl, cream together sugar and butter with and electric mixer until light and fluffy. Add eggs one at a time, incorporating them well before each addition. Add in the lemon juice and zest and stir to combine.
Stir flours into the butter and sugar mixture, making certain it's well incorporated.
With a bit of butter, grease the inside of a cupcake/muffin tin and line the sides with strips of parchment paper cut 3 inches wide and 5 ½ inches long (for large cakes). You'll need 2 strips per cupcake cup with the ends overlapping to form a higher edge (photo of how it should look below). Make certain that they overlap well or the cake can ooze out (it'll still taste good, just won't be as pretty!)
Allow rice cakes to bake for 20 minutes, remove from oven and sprinkle sugar on top and return to the oven for an additional 10 minutes.
Remove the cakes from the oven and allow to cool at least 5 minutes before serving. They are best warm with a cup of espresso or a meia de leite!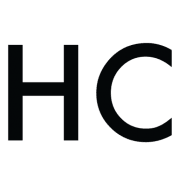 Rochelle Ramos



Rochelle is an Americana cooking, eating, photographing and writing in Portugal. She has a love for real food and learning to make it from scratch. As a new expat, she is slowly learning to speak the language and will soon be able to order more than just a café and pastel de nata from the local pastelaria.