It is so easy to turn Boston cream pie into other fun desserts, like this insane lasagana. These cupcakes are just as delicious and so fun to make!
Advertisement – Continue Reading Below
Cooking spray

1

box vanilla cake mix (plus ingredients called for)

2 c.

milk

1

(3.4-oz) box instant vanilla pudding mix

3/4 c.

heavy cream

1 1/2 c.

semisweet chocolate chips
Directions
Step

1

Preheat oven to 350° and spray a 12-cup muffin tin with cooking spray. Prepare cake mix according to package directions.

Step

2

Divide batter among cups and bake until a toothpick inserted in the center comes out clean, 18 to 22 minutes.

Step

3

While cupcakes cool, prep pudding and ganache: In a small bowl, combine milk and vanilla pudding mix. Whisk 2 minutes, then let stand until thick, 3 minutes more.

Step

4

In a small saucepan over low heat, heat heavy cream until it bubbles. Place chocolate chips in a heatproof bowl and pour over hot cream. Let stand 2 minutes, then whisk until smooth.

Step

5

Let cupcakes cool slightly, then remove from muffin tin and half crosswise.

Step

6

On cupcake bottoms, spoon vanilla pudding. Top with cupcake tops and spoon over ganache.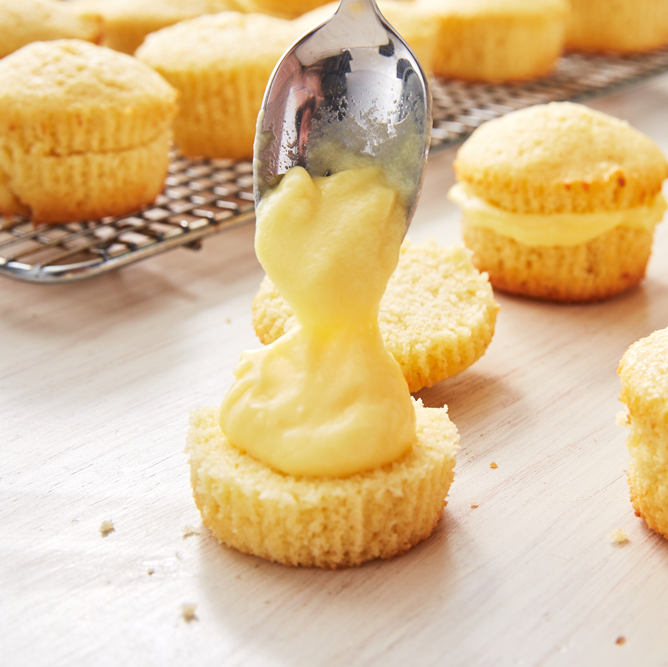 Parker Feierbach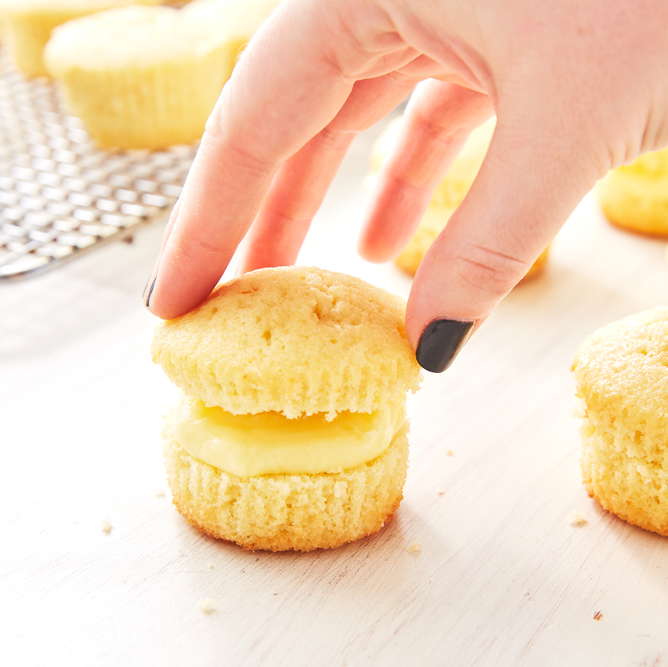 Parker Feierbach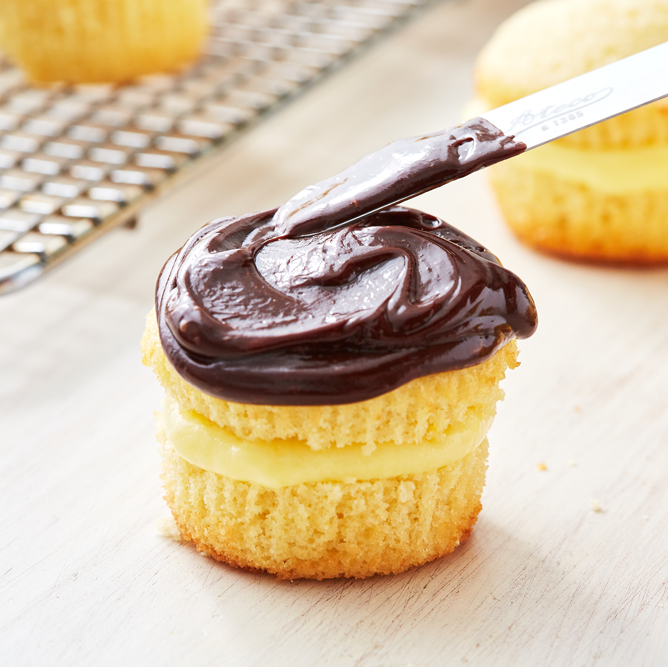 Parker Feierbach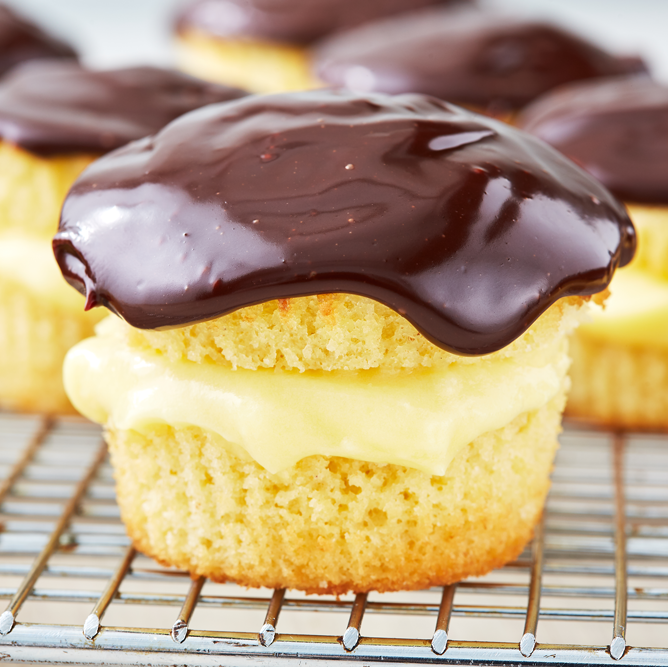 Parker Feierbach
This content is imported from poll. You may be able to find the same content in another format, or you may be able to find more information, at their web site.
Delish: Eat Like Every Day's the Weekend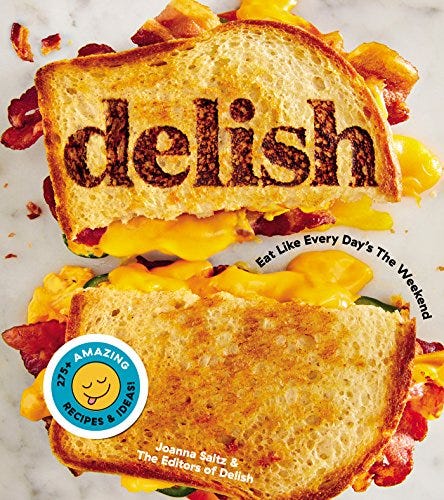 Delish: Eat Like Every Day's the Weekend
Now 45% Off

Lindsay Funston
Executive Editor
Lindsay Funston is the current Executive Editor at Delish, where she manages all food, culture, video and social content. She's worn many hats at the brand over the years: traveling the country in pursuit of pickles, creating gravity-defying "cheese pulls", and almost burning down the Delish kitchen with marshmallow cupcakes.