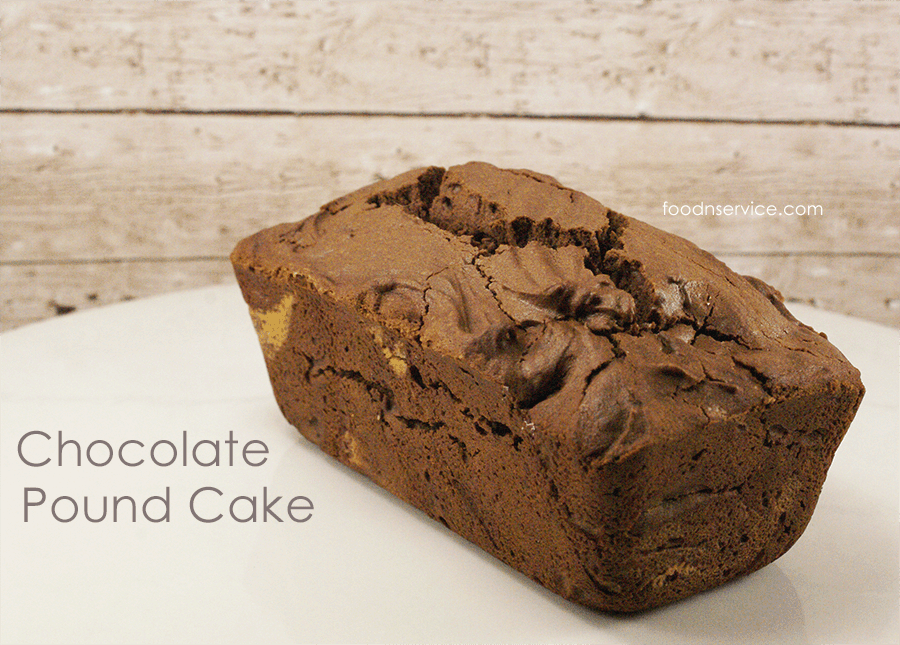 If you can't tell by now, I'm on a pound recipe binge! I wanted to see how many different types of pound cakes that I can make with one simple recipe. I haven't been disappointed yet! Especially with the chocolate one. How can you not love
chocolate, unless you're allergic to it…then I will understand. Enjoy, and don't forget to take a look at my other pound cake recipes!

Prep Time
10 minutes
Cook Time
50 minutes
Total Time
1 hour
Ingredients
1 8oz cream cheese (room temperature)

6 eggs

3 sticks of butter (room temperature)

3 cups of swans down cake flour

3 cups of sugar

1 tablespoon of vanilla

3/4 Cup of Bakers Cocoa (I used Nestle's Cocoa Powder)
Instructions
Pre-heat oven to 325.
Cream sugar, cream cheese, cocoa and butter add 1 cup of flour and two eggs cream together and keep adding eggs one at a time.
Slowly add flour until creamed together smoothly then last add flavoring and mix well. Your mixture will be super rich and thick. Don't worry! This is how it's supposed to look.
Poor mixture into mini bread molds or your favorite mold of your choice. (be sure that it is buttered and lightly floured to make sure it won't stick to sides).
Bake for approximately 50 mins or until a fork or toothpick inserted comes out clean. (Different altitudes will have different cooking times).
Allow time to cool. Since this is very thick, it will need a lot of time to cool. Though, I do like cutting a slice when it's warm.
David Murphy
I love creating fun, easy, and delicious recipes for everyone in the family to enjoy and make. With my family of 9 (11 if you count my two pups!), I have to make meals for all different tastes and in a short amount of time. When I'm not busy cooking, I'm taking care of my special needs sister, Angela..which you can read all about our journey!