The secret to delish chocolate cake.
GET A BAKING PAN: Cuisinart Nonstick Bakeware, $17; amazon.com.
Advertisement – Continue Reading Below
For the cake
nonstick cooking spray
2 c. all-purpose flour
2 c. sugar
1 tsp. baking soda
1/2 tsp. kosher salt
1 c. butter
1 can Coke
1/3 c. cocoa powder
2 large eggs
1/2 c. buttermilk
For the glaze
1 can Coke
1/2 c. butter
1/4 c. cocoa powder
1 tsp. pure vanilla extract
1/2 tsp. kosher salt
4 c. powdered sugar
Directions
Step

1

Preheat oven to 350°. Spray a 9"-x-13" pan with cooking spray.

Step

2

In a large bowl, whisk together flour, sugar, baking soda, and salt.

Step

3

In a medium saucepan over medium heat, combine butter, Coke, and cocoa powder. Bring to a boil, whisking continuously. Remove from heat and whisk in eggs and buttermilk. Pour into flour mixture and mix until combined.

Step

4

Transfer to prepared pan and bake for 30 minutes, or until a toothpick comes out clean.

Step

5

While baking, make the glaze: In a medium saucepan, bring Coke to a boil. Allow it to reduce by half, about 15 minutes. Add butter, cocoa powder, vanilla and salt and stir to combine. Pour over powdered sugar and whisk until combined.

Step

6

Pour frosting over cake while still warm. Wait about 10 minutes for icing to set. Slice and serve.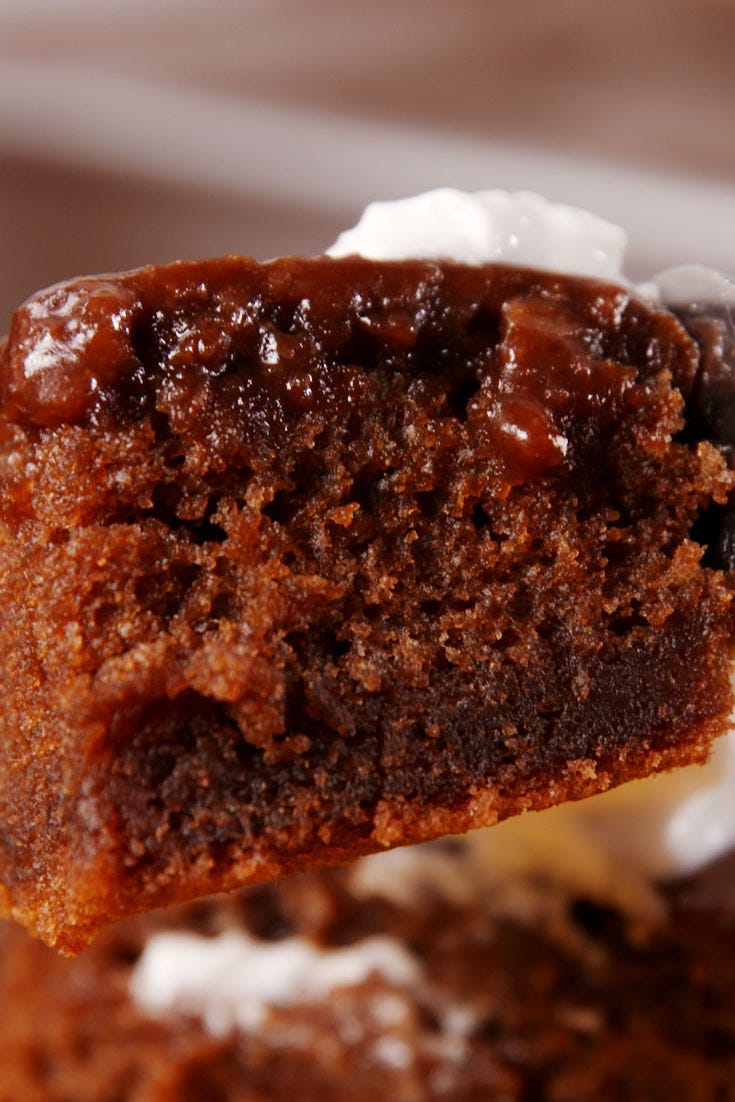 Brandon Bales

Lena Abraham
Contributor
Lena Abraham is a freelance contributor with Delish, and was formerly Senior Food Editor, where she developed and styled recipes for video and photo, and also stayed on top of current food trends. She's been working in the food industry for over 10 years, and will argue that the best fish tacos in the world are made in New York. Don't @ her.