We may earn commission from links on this page, but we only recommend products we back.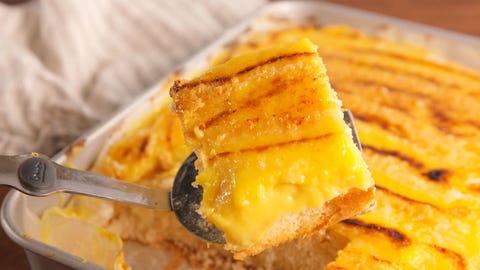 Advertisement – Continue Reading Below
Cooking spray, for pan
All-purpose flour, for pan
1 box vanilla cake mix, plus ingredients called for on box
2 boxes instant vanilla pudding mix
1 1/2 c. whole milk
1 c. heavy cream
2 tsp. pure vanilla extract
1/2 c. granulated sugar
Directions
Step

1

Preheat oven to 350° and grease and flour a 9"-x-13″ cake pan.

Step

2

Prepare vanilla cake mix according to box instructions. Pour batter into prepared pan and bake until a toothpick inserted in the center comes out clean, about 25 minutes. Let cool completely before topping.

Step

3

Make topping: In a large bowl, combine pudding mix, milk, heavy cream and vanilla. Whisk until mixture just begins to thicken. Spread pudding mixture over the cooled cake and refrigerate until cold or until you're ready to bake, at least 1 hour and up to 4 hours.

Step

4

Heat broiler. Sprinkle sugar all over the surface of the pudding layer as evenly as possible. Broil the cake until the sugar starts to turn golden, about 2 minutes. (Watch very carefully as this can happen fast!) Serve immediately.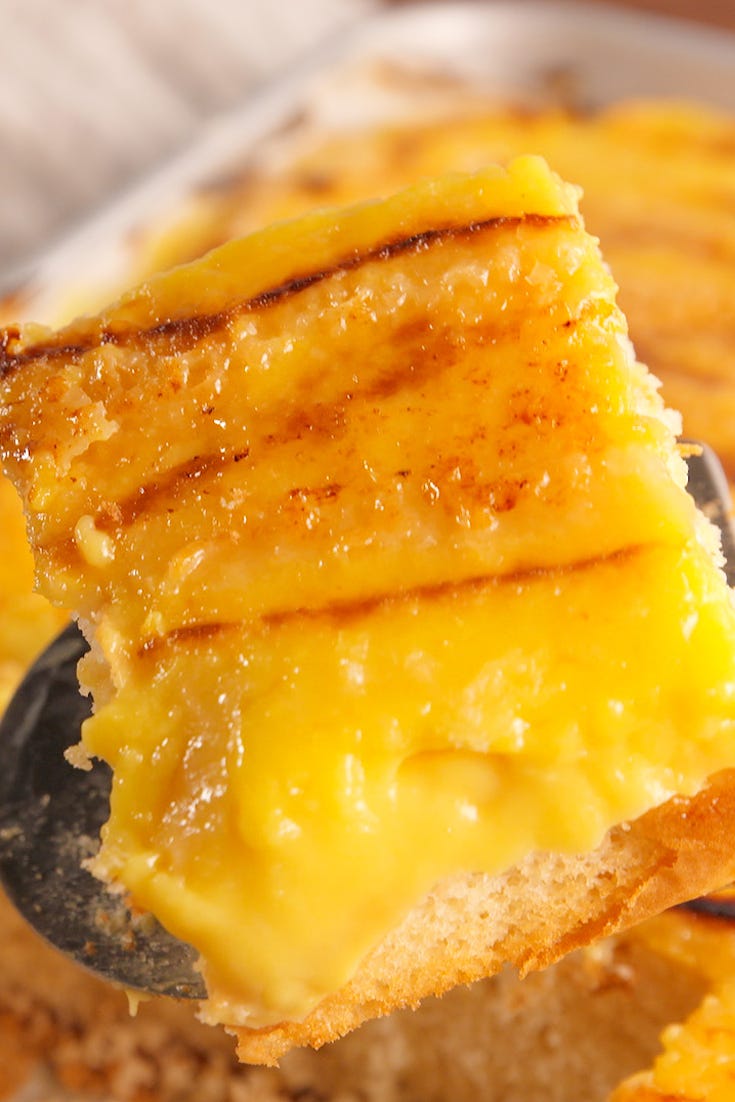 Chelsea Lupkin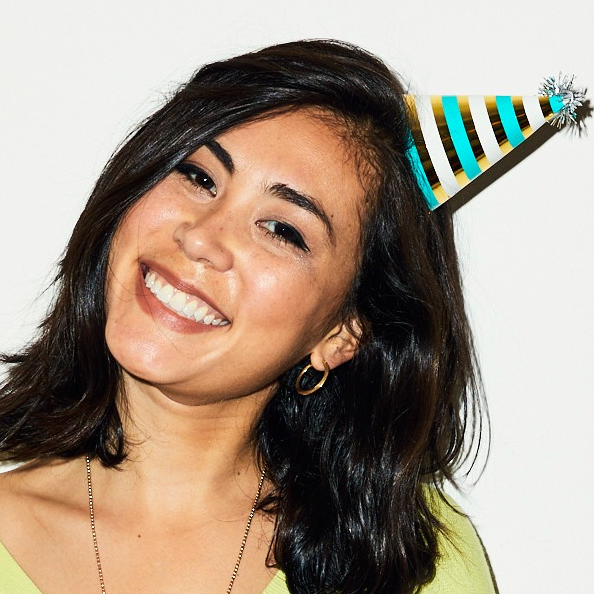 Lauren Miyashiro
Freelance Contributor
Lauren Miyashiro is a freelance  contributor for Delish, and formerly worked as Food Director. She graduated culinary school in 2016 and mastered the art of the crunchwrap in 2017.
Advertisement – Continue Reading Below
Advertisement – Continue Reading Below