Grain and Dairy-free Double Chocolate Chunk Banana Bread Bars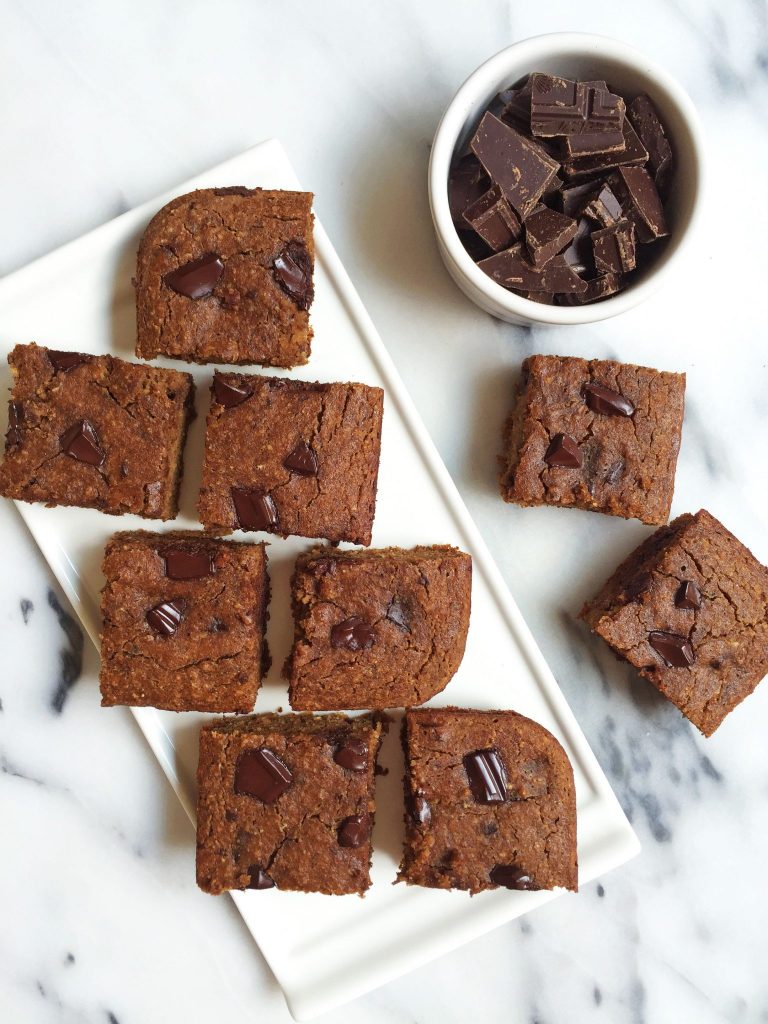 My weekly banana bread craving has kicked in. Shocker, I know.
I seriously cannot go more than a week without baking some type of banana bread. We may or may not go through over a dozen bananas every couple of days, but at least they are an inexpensive fruit right?
These Double Chocolate Chunk Banana Bread Bars have to be one of my favorites ever on the blog. Also my Mom was over recently and she said this is her personal favorite banana bread recipe so far. She doesn't have much of a sweet tooth either so coming from her, I knew these were a winner. I wanted to create a banana bread bar that wasn't too sweet or dessert-like and these seem to fit that perfect.
These banana bread bars are the perfect quick breakfast bar, after school snack or still as a dessert. I have been eating them when that 3pm sweet tooth kicks in and feel nothing but satisfied afterwards. Because they are sweet, filling and I feel good about eating them when they are this clean.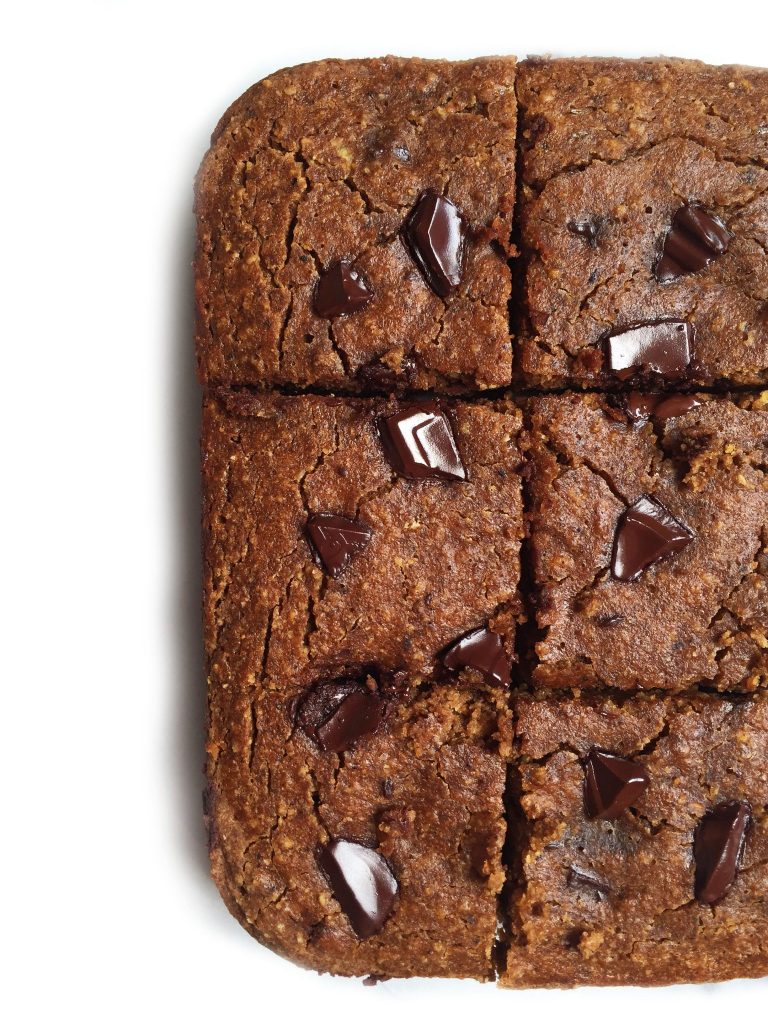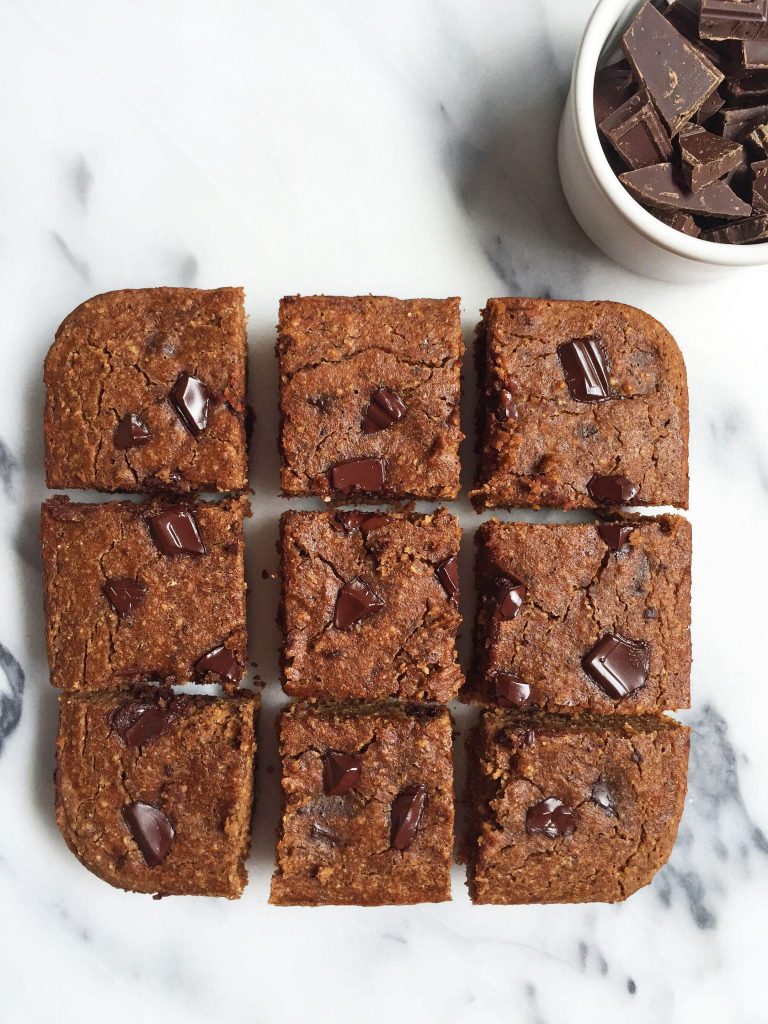 The best part? They are made with just 6 easy ingredients and are gluten and dairy-free thanks to Simple Mills. Simple Mills holds a seriously special place in my heart. They make clean baking mixes that taste amazing. Seriously though. They are fool proof. I recently made their chocolate muffin & cake mix for my brother-in-law's birthday and he loved them. No one believes me when I say that they were made with almond flour and coconut sugar.
Also they have a handful of delicious products for you to enjoy. They have pizza crust, bread, cookie, pancake mixes and more. Everything is gluten and dairy-free. Also they just launched a new line of crackers made with almond flour and they are straight up AMAZING. We have been dipping them in hummus, guac, you name it. Basically Simple Mills is the best..ever.
For these Double Chocolate Chunk Banana Bread Bars, we are using their banana muffin mix. You need this plus 6 easy ingredients and you are set. Almost too good to be true. And you can probably sub the eggs with flax egg if you are making these plant based. I haven't tested it yet but it should definitely work.
These banana bread breads are also the best because they taste amazing warm AND cold. I put some in the fridge to test and actually loved how good they were cold. Also put some in the microwave to reheat too so the chocolate chunks get are melty and good. You will LOVE.
Finally, if you do make these bars and love them, please don't forget to share on social media. I love seeing the twist you babes put on my recipes and how you enjoy them. Especially when it comes to banana bread 🙂 If you follow along Simple Mills, they will also be sharing recipes, tips & tricks to keep snacking easy, delicious and simple. Tag #BackToSimple #HealthySnacking to share your own recipes & tips. For every healthy snack idea that you post on social media and tag with #BacktoSimpleSnacking, you'll get automatic double entry into our giveaway.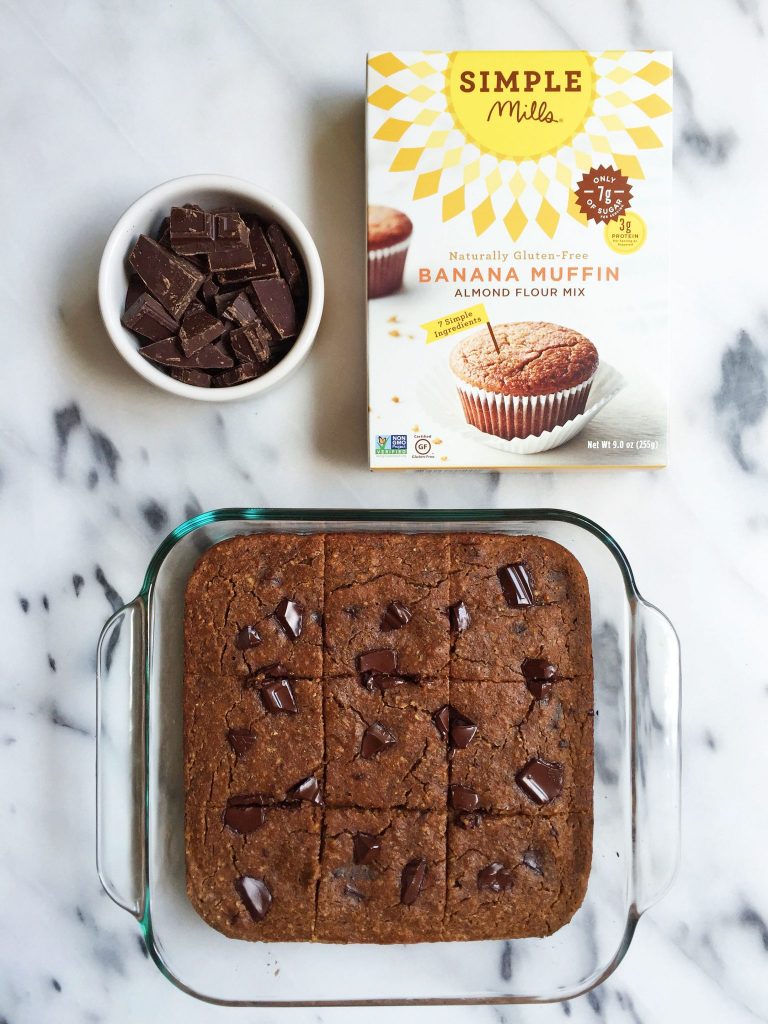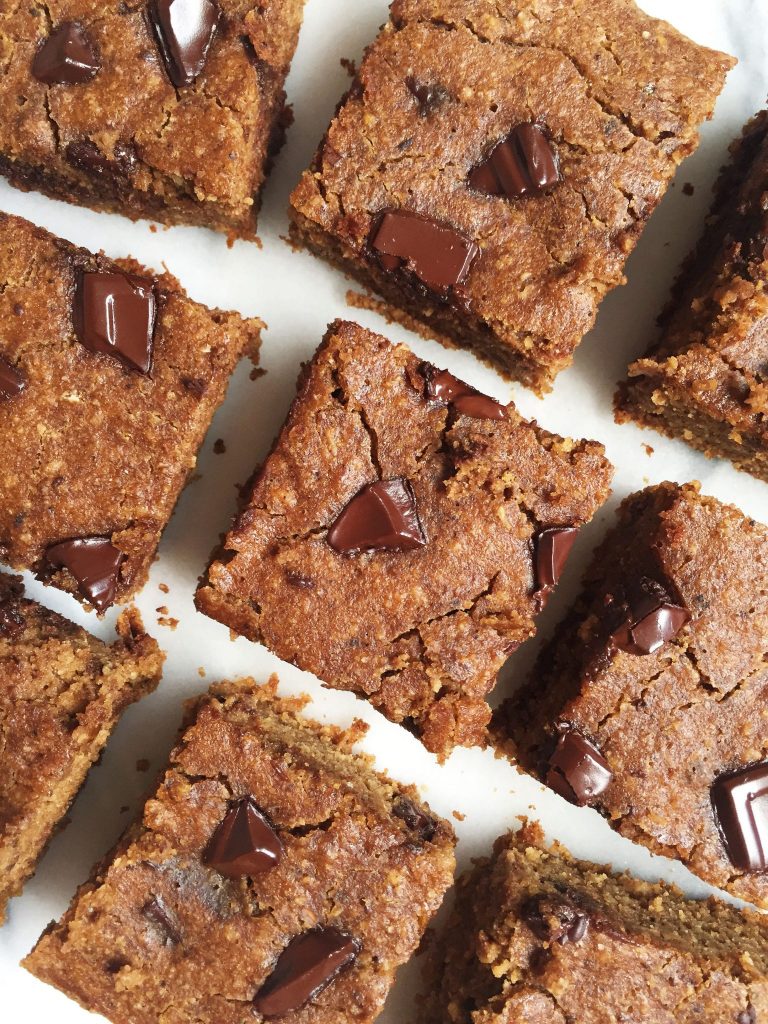 Print
Yield: 9 bars 1x
1

package of Simple Mills Banana Muffin Mix

3

eggs (haven't tested with fax egg but should work)

1 cup

unsweetened vanilla almond milk (or your milk of choice)

3 tablespoons

coconut oil, melted and cooled

2 tablespoon

cacao powder

3/4 cup

chocolate chunks
Prevent your screen from going dark

Preheat oven to 350 degrees and grease 8×8 baking dish with spray or coconut oil
Whisk together eggs, almond milk and coconut oil in a medium mixing bowl
Mix in banana muffin mix and cacao powder
Fold in chocolate chunks and mix with spatula or spoon
Pour into 8×8 baking dish and bake for 25-30 minutes
Finally, let cool before serving
*Will stay in fridge for 5-7 days or freeze for longer*
xx, Rach

This post was sponsored by Simple Mills. I am so grateful to work with products I love and use and share them on the blog.