Sweet, light, and tender, these Blueberry Muffins get a hint of brightness from lemon zest. This easy recipe is simple and quick to prepare.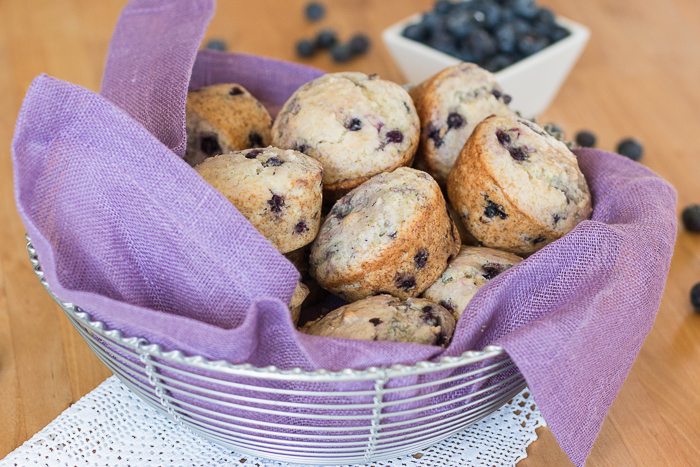 Quick, easy, extraordinary. It's my new mantra, and I've got these Blueberry Muffins to show for it.
This school year, I've been working on developing recipes to bake with fifth graders in less than an hour without a mixer — including cleanup — and these muffins made the cut by a landslide.
Despite the fact that they're quick and easy to prepare, I know a class full of fifth graders who'll tell you that they're extraordinary.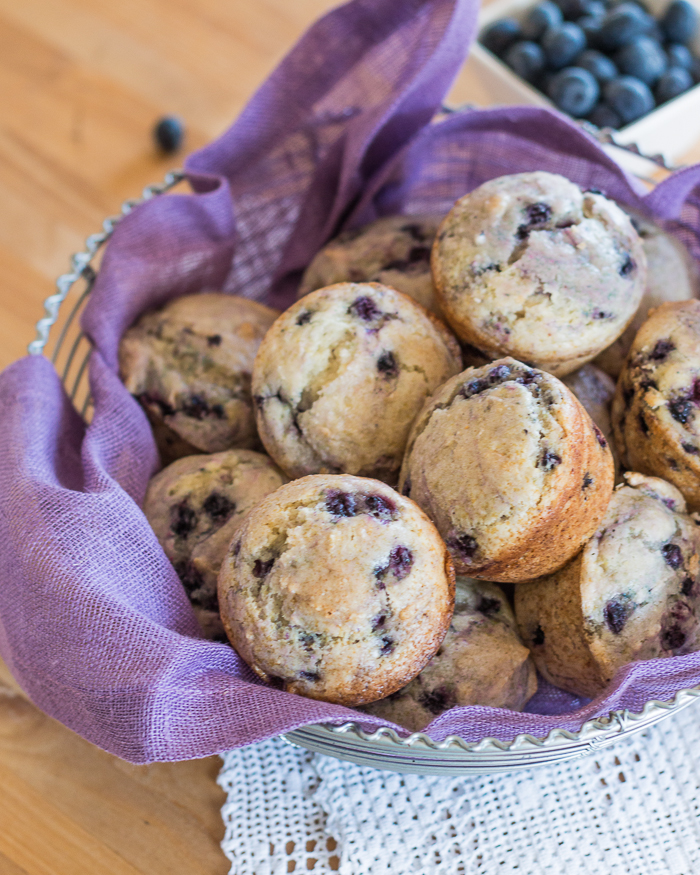 Mixed by hand, these delicious muffins bake up perfectly light and tender. They're loaded with blueberries, which means each bite bursts with sweet berry flavor.
Zest from one lemon adds brightness without detracting from their classic blueberry muffinness.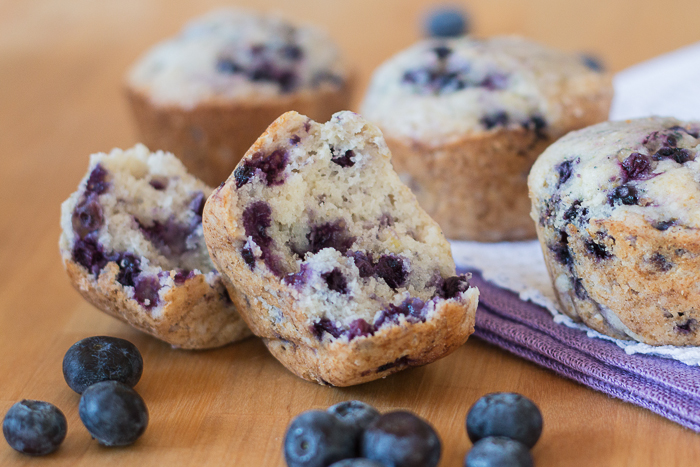 There's nothing newfangled about these crowd-pleasing muffins — no fancy flours, no fat-replacers, no exotic grains.
They take the honest goodness of basic, straightforward ingredients and elevate them into something remarkable.
What are you waiting for? Go bake Blueberry Muffins and make your day extraordinary.
Easy Blueberry Muffins
Makes 12 muffins.
Prep Time10 minutes mins
Cook Time25 minutes mins
Total Time35 minutes mins
Course: Breakfast
Cuisine: Quick Breads
Servings: 8 to 10
Author: Suzanne Cowden
Ingredients
2

cups

unbleached all-purpose flour

1

tablespoon

baking powder

½

teaspoon

salt

1

large egg

1

cup

sugar

zest of one lemon

4

tablespoons

unsalted butter

melted and cooled slightly

1 ¼

cups (10 ounces)

sour cream

1 ½

cups

small blueberries

fresh or frozen (if using frozen, keep in the freezer until it's time to mix them in)
Instructions
Preheat oven to 350°F. Grease a standard-sized 12-cup muffin tin and set aside.

Whisk together flour, baking powder, and salt in a medium bowl.

In a separate medium bowl, whisk egg until evenly combined and pale yellow in color. Add the sugar and lemon zest and whisk vigorously until thick and well combined. Add half of the butter, whisk well to combine, and then whisk in the remaining butter. Add sour cream in two additions, whisking to combine after each addition.

Add berries to the dry ingredients and toss gently to combine. Add the wet ingredients to the dry and fold with a spatula until the batter comes together – it's okay if some bits of the flour are not totally mixed into the thick batter. Do not overmix.

Spoon the batter between the prepared muffin cups. Bake until the muffins are just set and a skewer inserted in the center of a muffin comes out clean, about 25 to 30 minutes.

Let muffins sit in the pan for five minutes before turning them out on a wire rack. Serve warm or at room temperature.
PIN BLUEBERRY MUFFINS FOR LATER
You might also like