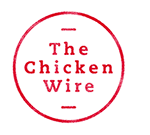 Sadee Hanson
May 20, 2016

Finding a recipe that's both healthy and delicious can be a challenge. When you add 'easy' to the mix, there are even fewer options from which to choose. We turned to Chick-fil-A nutritionist Jodie Worrell for a recipe that checks all of the boxes: English Muffin Melts.
Her easy-to-prepare recipe requires simple ingredients like bacon, Fontina cheese and grape tomatoes. Best of all, you can whip it up in no time as a savory breakfast, snack or paired with a salad for lunch.
Click here to download recipe card.
Ingredients

1 whole wheat English muffin, split and toasted
2 tablespoons shredded Fontina cheese (or 1 slice)
1/3 cup baby arugula
Balsamic glaze (optional)
2 grape tomatoes, sliced in half
Directions

Directions

Place the toasted English muffin on a baking sheet and sprinkle shredded Fontina on each half. Top with bacon crumbles and two grape tomato halves per side. Broil or heat in oven (or toaster oven) until cheese is melted. Top with arugula and a few drops of balsamic glaze. Enjoy!

Alternate variation: Top each English muffin half with fresh basil leaves, tomato, deli ham, sautéed mushrooms and mozzarella cheese.
Tagged In:
Chick-fil-A
Jodie Worrell
Nutrition
Recipe