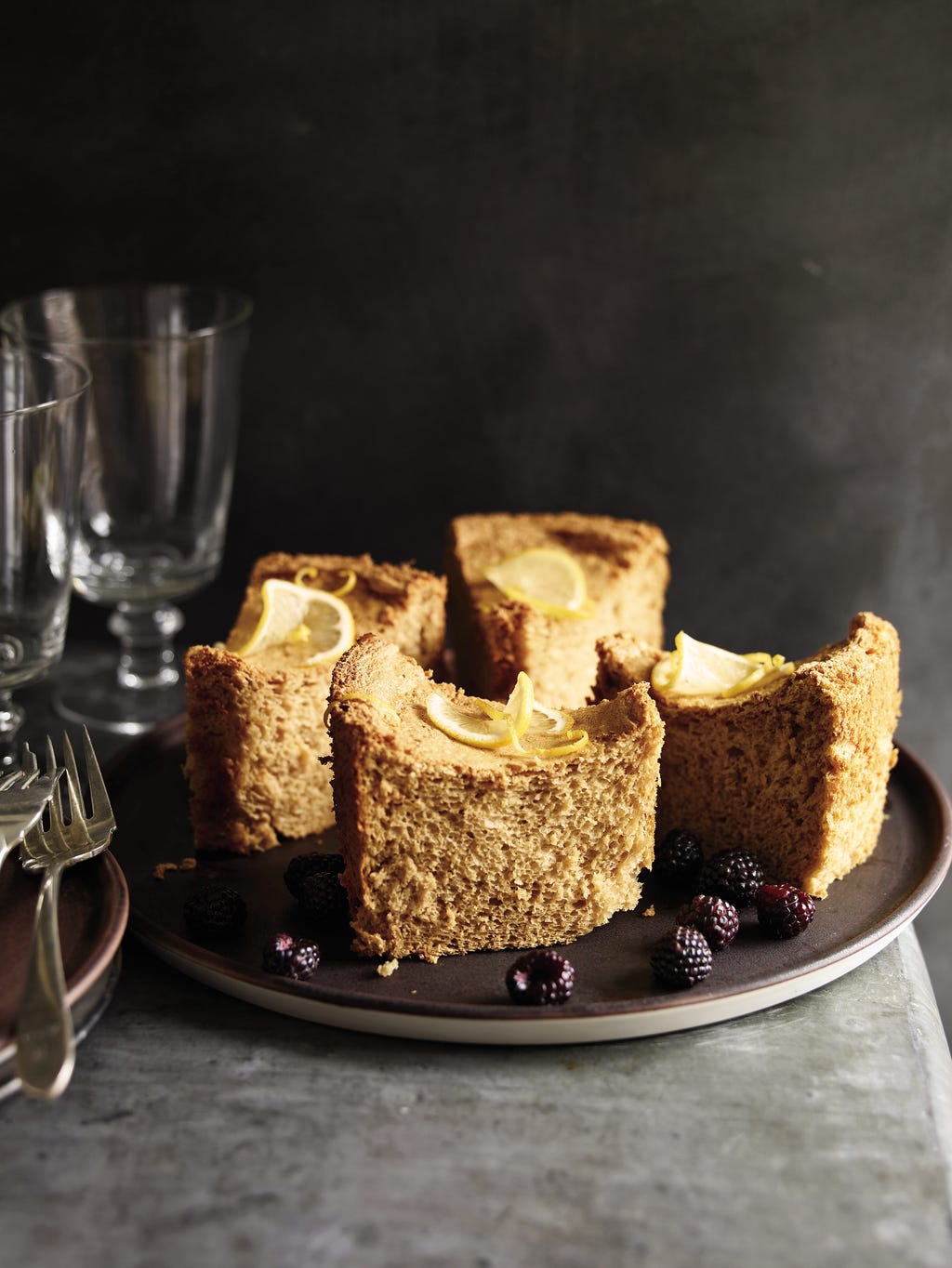 Kate Mathis
Cake flour is milled from exceptionally soft wheat and makes a very light cake. Serve the cake with raspberry sauce
Advertisement – Continue Reading Below
12 large egg whites, at room temperature
1 1/4 tsp. cream of tartar
1/2 tsp. salt
1 1/4 c. sugar
3 tbsp. grated lemon zest
1 tsp. vanilla extract
1/2 c. white whole wheat flour (milled from white wheat grains)
1/2 c. cake flour
Directions
Step

1

Preheat the oven to 325°F. Have a 10-inch tube pan or angel food pan ready. If the pan does not have "legs" around the edge, have ready a bottle with a long neck that is narrow enough to fit in the center hole of the pan.

Step

2

With an electric mixer, beat the egg whites, cream of tartar, and salt until foamy. Gradually beat in the sugar, 2 tablespoons at a time, until thick, soft peaks form. Beat in the lemon zest and vanilla.

Step

3

Gently fold the flours into the egg white mixture, 1/4 cup at a time, until incorporated. Spoon into the ungreased 10-inch angel food or tube pan. Bake for 50 minutes until the top springs back when lightly pressed.

Step

4

Invert the cake pan either over the neck of a bottle or on the work surface if the pan has legs. Cool the cake completely before running a metal spatula around the edge and center, then inverting onto a cake platter.
Advertisement – Continue Reading Below
Advertisement – Continue Reading Below