The same ol' 7-Up pound cake we all grew up with, but amped up with lemon and lime zest and a tangy/sweet glaze. Use a pretty bundt pan to up the ante!
Advertisement – Continue Reading Below
Ingredients
Cake

3

sticks Butter

3 c.

Sugar

5

whole Eggs

3 c.

All-purpose Flour

1/2 tsp.

Salt

1 c.

7-up

1 tbsp.

Lemon Zest

1 tbsp.

Lime Zest

GLAZE

2 c.

Powdered Sugar, Sifted

1/4 tsp.

Salt

1 tbsp.

Lemon Zest, Dried For At Least 30 Minutes

1 tbsp.

Lime Zest, Dried For At Least 30 Minutes

1 tbsp.

Lemon Juice

1 tbsp.

Lime Juice

1 tbsp.

Water + More As Needed
Directions
Preheat oven to 325 degrees.

In the bowl of an electric mixer fitted with the paddle attachment, cream together butter and sugar. Add eggs one at a time, mixing after each addition. Combine flour and salt, then add it 1 cup at a time, mixing after each addition. With the mixer on low, slowly add the 7-Up until combined. Add 1 tablespoon of both lemon and lime zest and mix. Scrape the bowl and mix again.

Thoroughly spray a bundt pan (I used a Jubilee bundt pan) with nonstick baking spray. Add large spoonfuls of batter until the pan is filled, then even out the surface. Bake for 1 hour 10 to 1 hour 15 minutes. Remove the pan from the oven and let it sit in the pan for 15 minutes. Carefully turn it out onto a cake plate and let it cool.

Combine all the glaze ingredients in a bowl and gently whisk until thick but pourable. Use a large spoon to drizzle it all over the cake. Let the glaze set, then slice and serve!

Optional: Sprinkle with a little extra lemon and lime zest.
---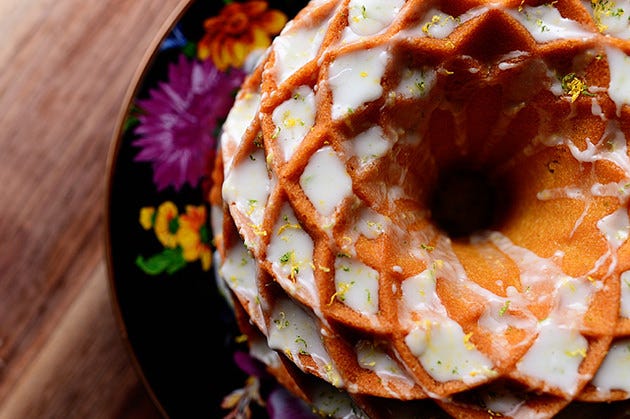 Oh, dear. Oh, my.
Oh, help.
Oh, BEHAVE!
(Name that movie.)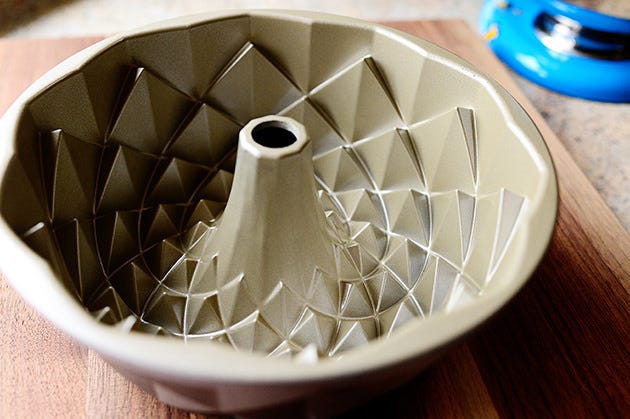 Okay, first of all: the intricate surface of this cake is not due to my superior cake sculpting skills.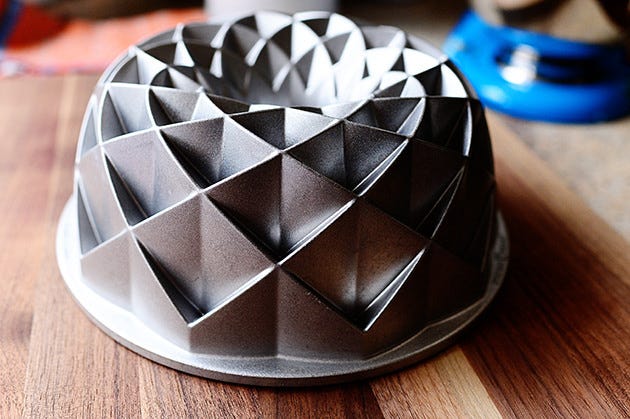 It's entirely due to this beautiful, brilliant bundt pan, which I bought last week in a fit of culinary impulse while at my favorite restaurant supply store in the big city. I had no idea what I was going to do with it, I just knew I had to make it mine.
Yesterday after we got home from church, I decided to try it out using the classic 7-Up Cake recipe many of us grew up with, which I posted on this website several years ago. It's as moist and delicious as ever, and for this I gave it a little extra citrus twist, and wound up loving the results.
C'mon! Let's make it!
I mean bake it!
Let's go.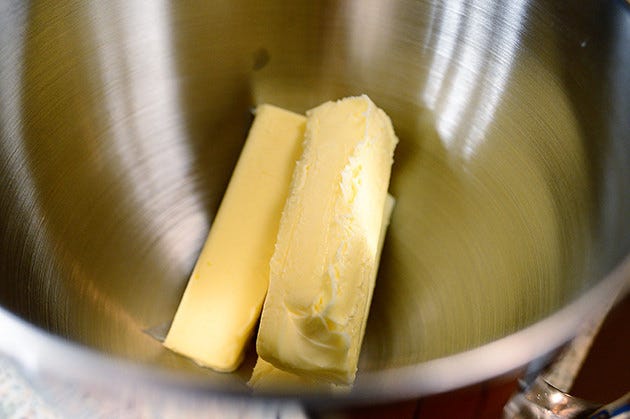 Start with 3 sticks of softened butter. And did you know that if you set cold butter on the countertop above your dishwasher while it runs through the cycle, it hastens the softening process?
It's true.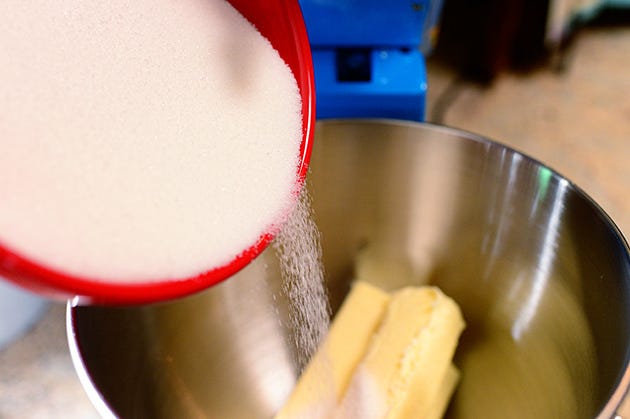 To the 3 sticks of butter, add 3 cups of sugar. (Are we seeing a pattern here?)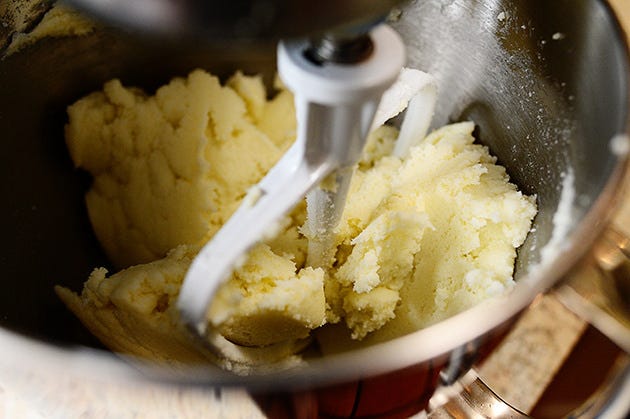 Cream the butter and the sugar together…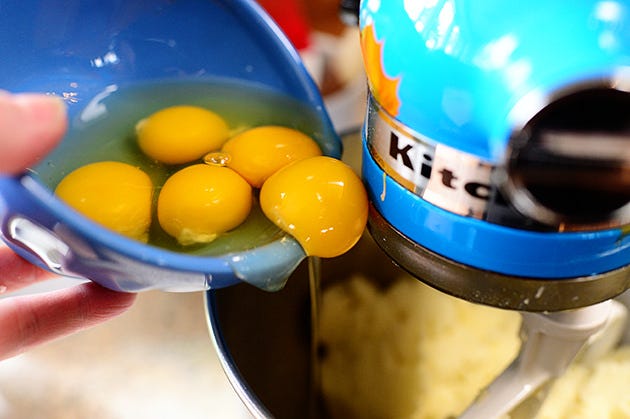 Then drop in 5 eggs, one at a time, mixing after each one.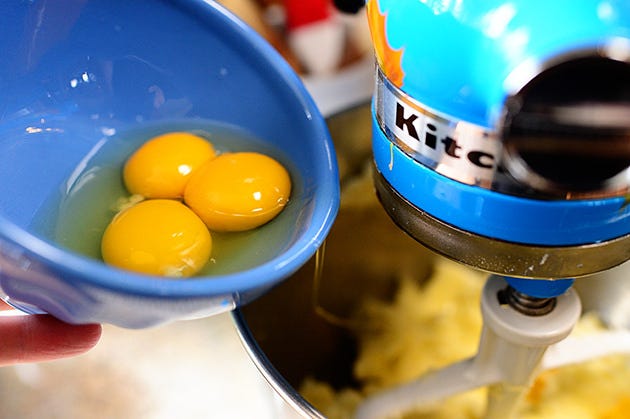 It helps to crack the eggs into a bowl or a small pitcher ahead of time. Lessens the likelihood that you'll drop some shell in there while the mixer's going, which lessens the likelihood that you'll cuss.
Cussing while baking is banned in seventeen states. So the more you can do to prevent it, the better off you'll be!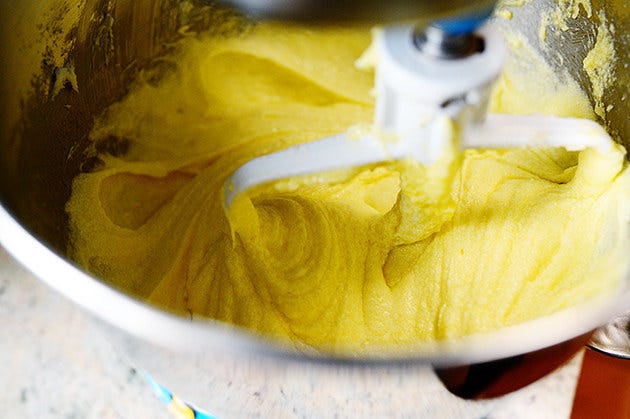 Mix this together until it's all combined.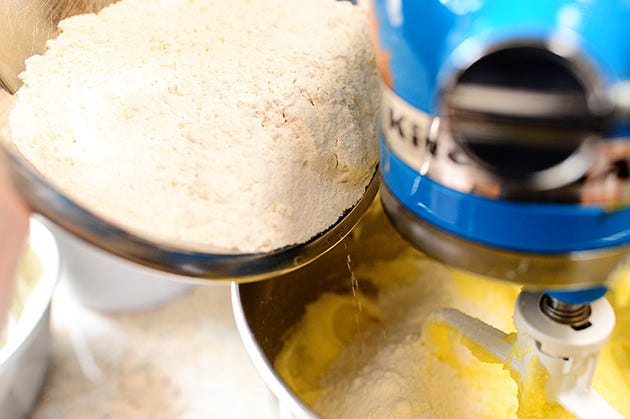 Then, in a separate bowl, combine 3 cups of flour (seeing? pattern? here?) with a little salt and add the dry mixture a cup at a time until it's mixed together.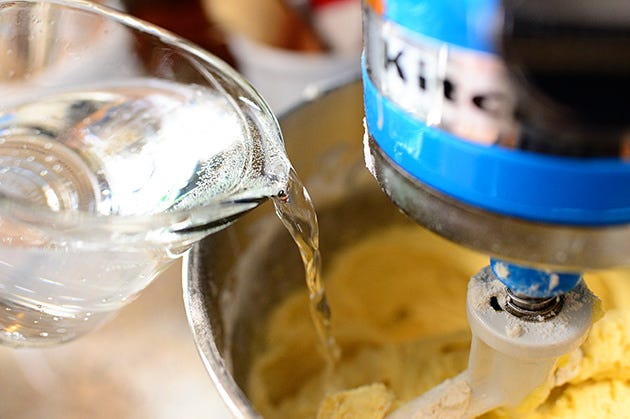 Next, with the mixer on low, pour in some 7-Up! Or Sprite! Or Sierra Mist!
(Or…Orange Crush, anyone?)
(You didn't hear that from me.)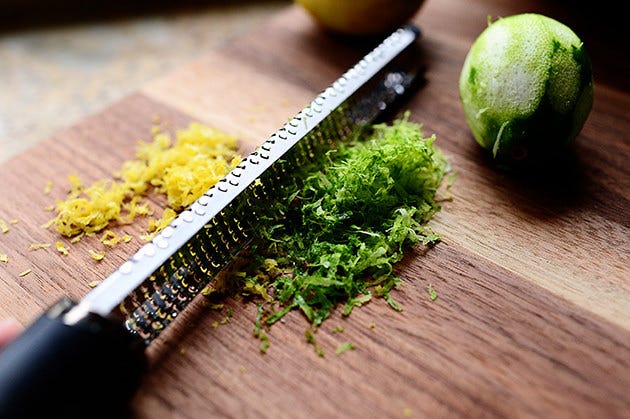 Finally, zest a lemon and a lime…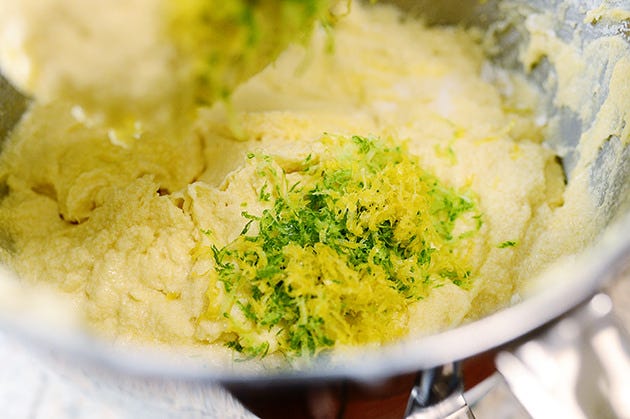 And mix it into the batter. Scrape the sides thoroughly, then mix it again until it's all combined.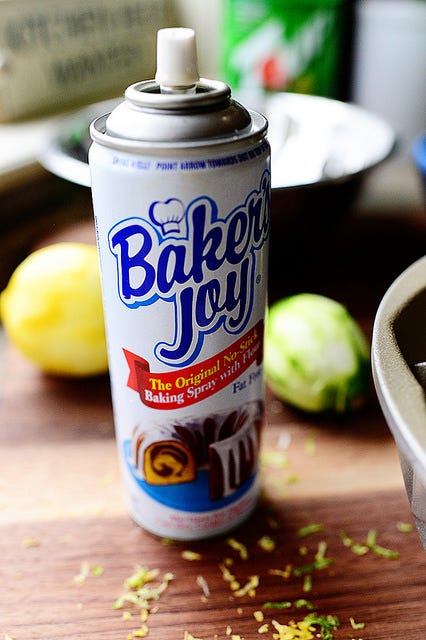 Spray the crazy, wacky bundt pan (or any bundt pan) with baking spray…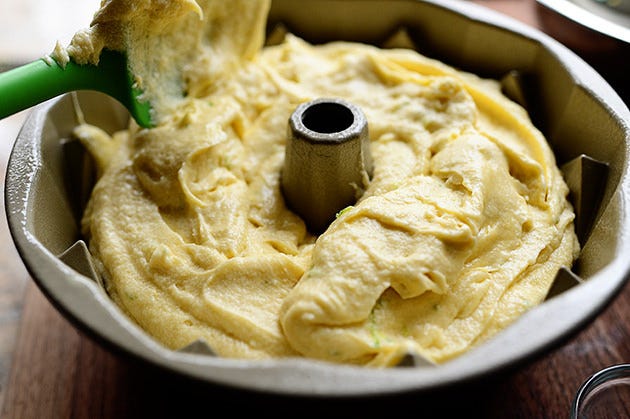 Spoon all the batter into the pan…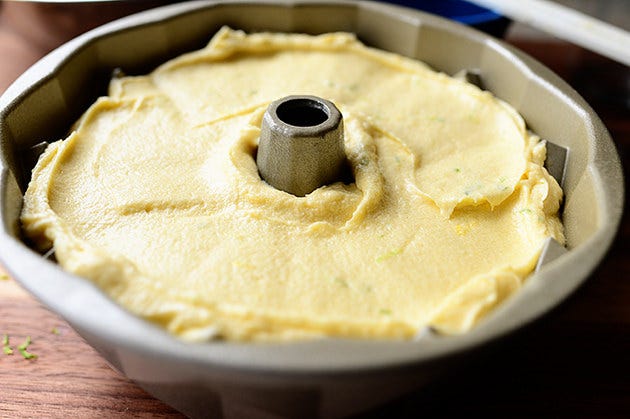 Even out the top…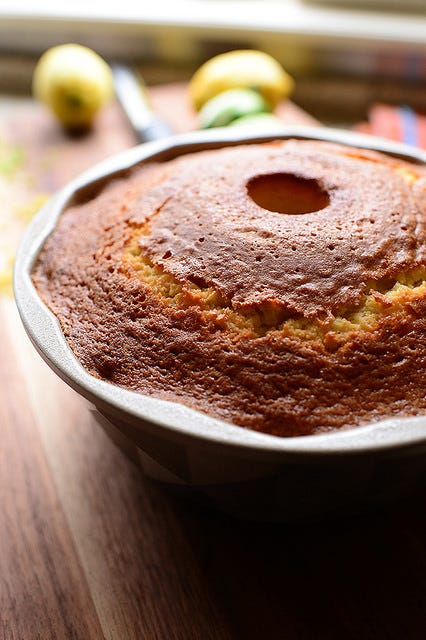 Then bake the cake for a good 1 hour 10 minutes…or a little longer if it needs it! (A toothpick inserted should not come out totally clean; but it shouldn't be wet with batter.) Then let it cool in the pan for 15 minutes…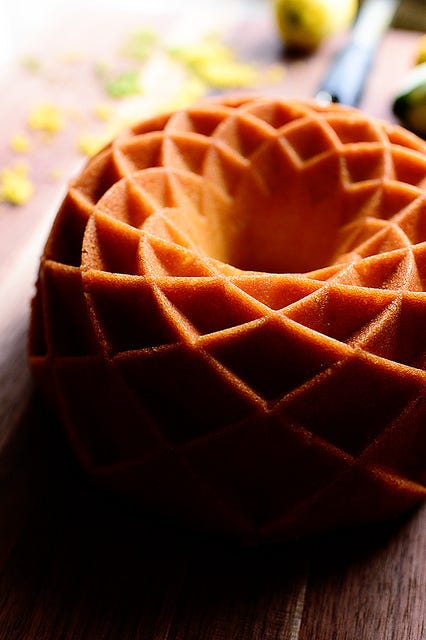 Before turning it out to cool completely.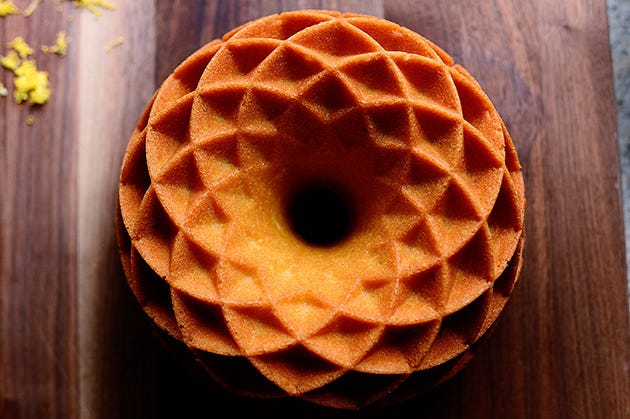 Magical! I love how evenly it browned, and how beautifully golden it is.
This pan is a revelation.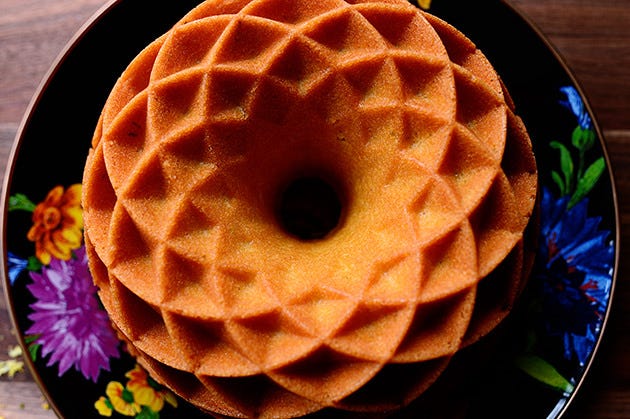 When it was cool, I put it on a cake platter and got to work on the glaze.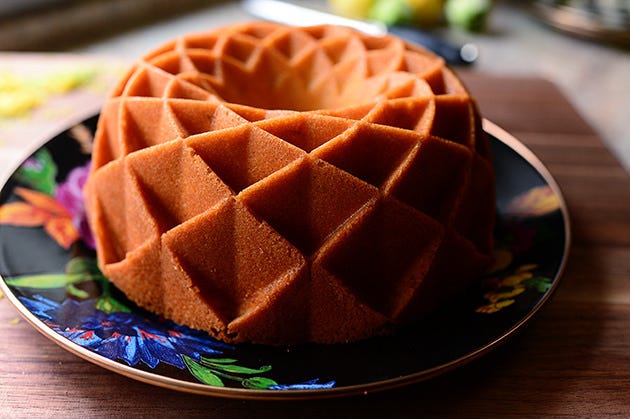 All I know is, something delicious needs to go in those crevices.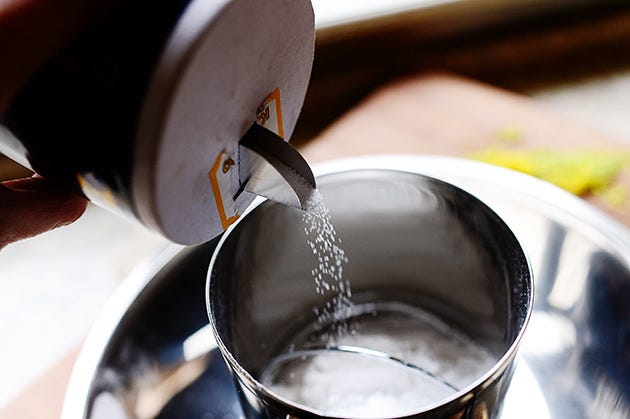 For the glaze, I put some powdered sugar in a sifter with a dash of salt.
Then, after sifting it, I threw in some more lemon and lime zest…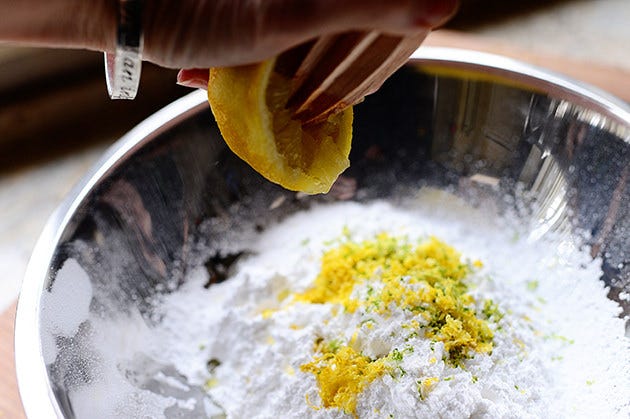 Squeezed in some lemon and lime juice…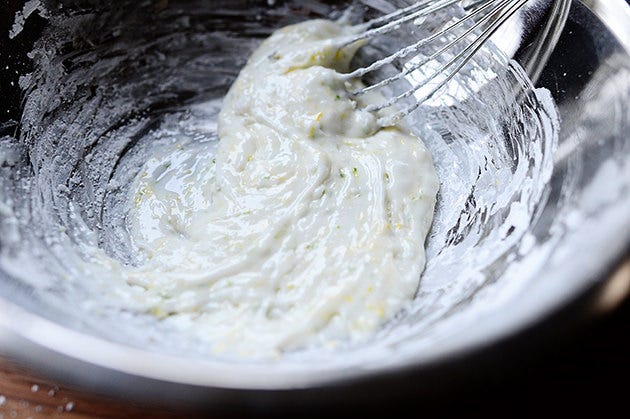 And whisked it around to see where I was. It was almost perfect, but needed to be just a teeny bit thinner.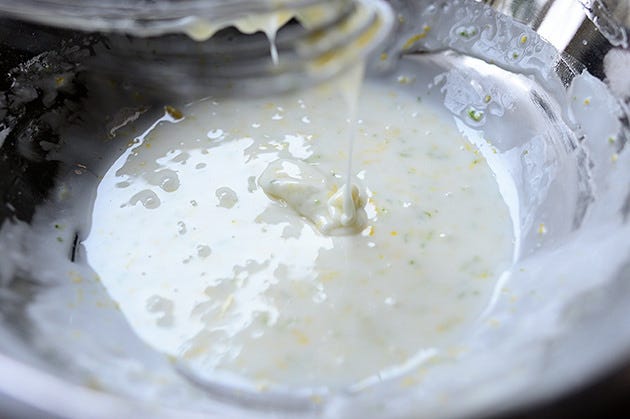 A tablespoon of water later, and it was just right!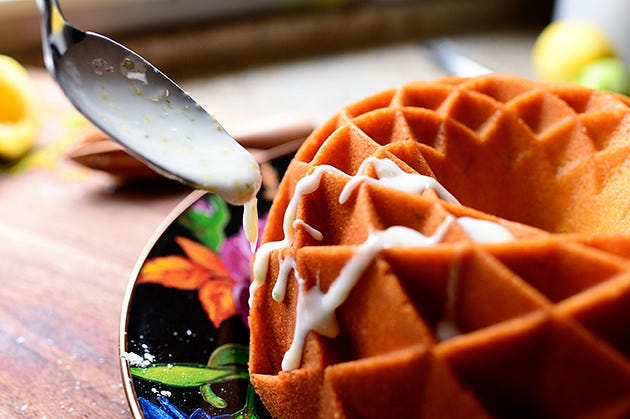 I just used a spoon to drizzle the glaze all over the place, getting it in all the crevices and letting it drip everywhere.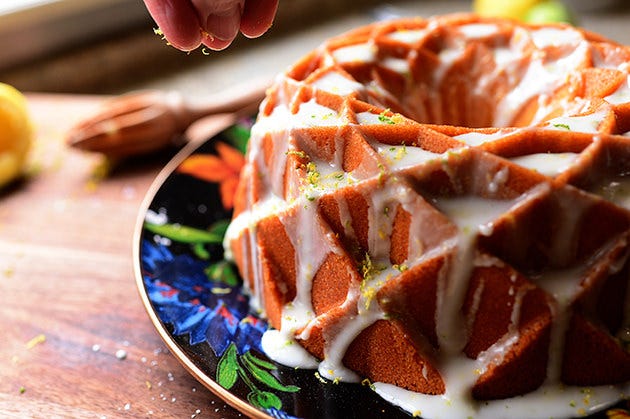 Then I sprinkled on some more zest just to make it purty.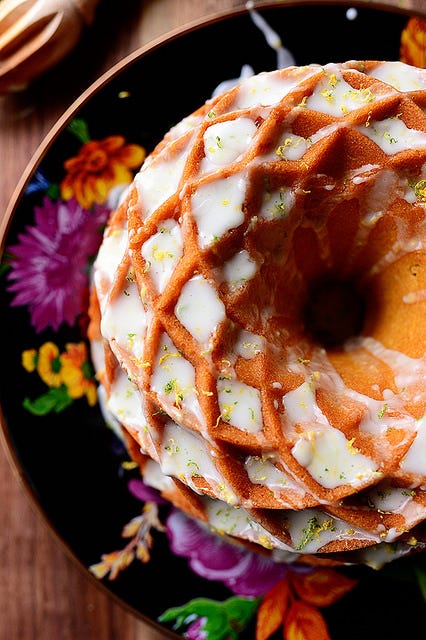 Honestly, in the end I really couldn't tell if it was scary or beautiful.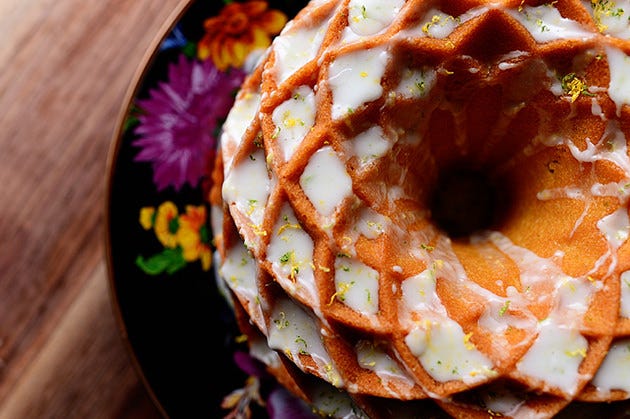 So I think I'll just go with scary beautiful!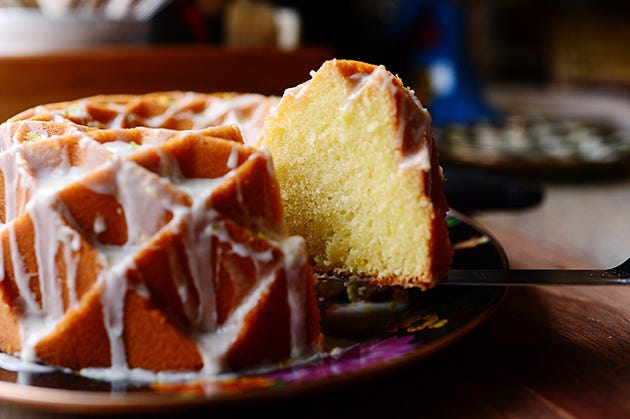 And once I cut into a slice and remembered just how darn good this cake is, I really didn't care what it looked like.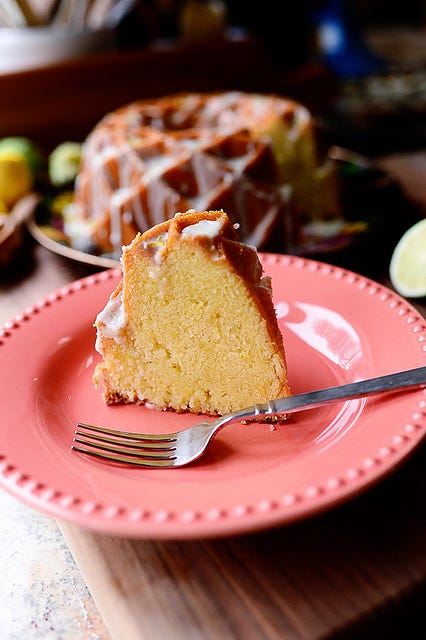 This was delicious. The cake is super moist, but the added zip of the lemon and lime zests really made it extra flavorful.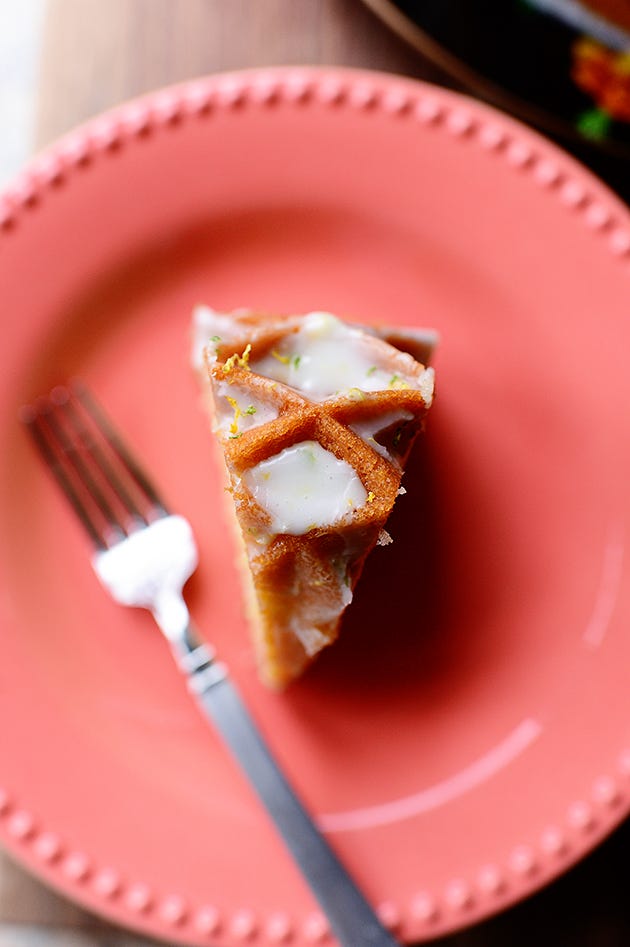 And then you have the beautiful surface, which holds yummy little wells of the glaze.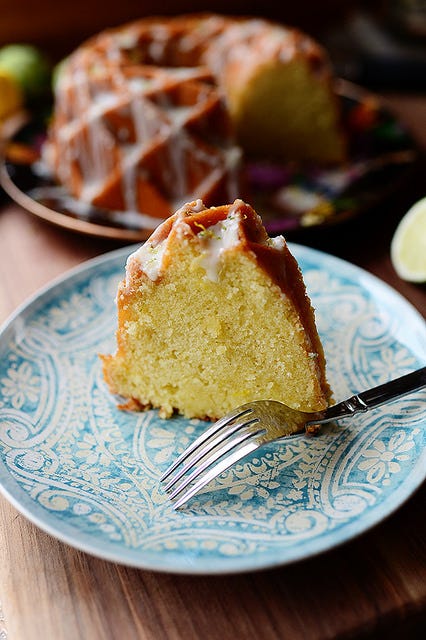 Everyone in the Drummond house loved it!
(They just got a little tired of waiting so that I could snap a photo of every single slice.)