This Luscious Lemon Poke Cake is so incredibly easy and delicious! The perfect Spring or Summertime dessert! We love to take it to BBQs and potlucks!
The other day, we had a mid week celebration!  My hubby finished up a huge art history paper (He works 2 jobs AND goes to school so he is basically my hero)  I surprised him with a brand new grill he has been wanting and we BBQ'd!
On our menu was
Hot Dogs with Kraut Sauce
Sweet Tea
Luscious Lemon Poke Cake
This cake was so incredibly delicious and easy!  You have to make it for your next BBQ!
Ingredients
1 box white cake mix (plus ingredients to make the cake, I substitute milk for the water and melted unsalted butter for the oil, to give it more of a rich, homemade taste)
2 cups boiling water
1 package (6 oz) JELL-O Lemon Flavor Gelatin
1 package (3.4 oz) JELL-O Lemon Flavor Instant Pudding
1 cup cold milk
3 cups thawed cool whip topping
1/2 package of regular sized golden oreos crushed
Instructions
Prepare cake in a 13×9 pan according to package directions. Poke holes in cake with large fork at 1/2 inch intervals.
In a bowl, add boiling water to gelatin mix. Stir until completely dissolved and carefully pour over cake. Refrigerate for 3 hours.
Beat pudding mix and milk in a large bowl with a whisk. Stir in Cool Whip. Spread over the top of the cake. Top with crushed oreos and refrigerate for at least 1 hour.
7.8.1.2
197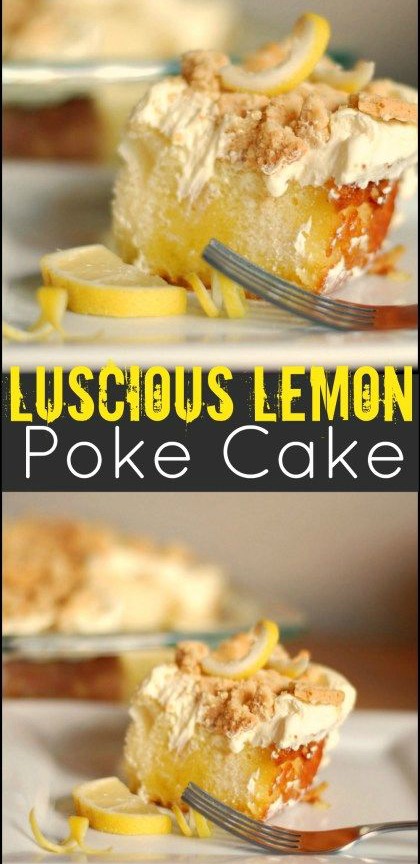 About
auntbee@auntbeesrecipes.com
Brandi Burgess A.K.A. 'Aunt Bee' has been married to the love of her life for 15 years! She lives in North Alabama with her husband, 2 kids, ages 15 and 10 and 2 SUPER SPOILED furbabies.
With 2 multi sport student athletes, things stay PRETTY busy at the Burgess residence. But that doesn't mean they are eating take out and fast food! Aunt Bee LOVES cooking for her family and sharing her families favorite TRIED AND TRUE recipes with her friends, family and website readers from all over the world!