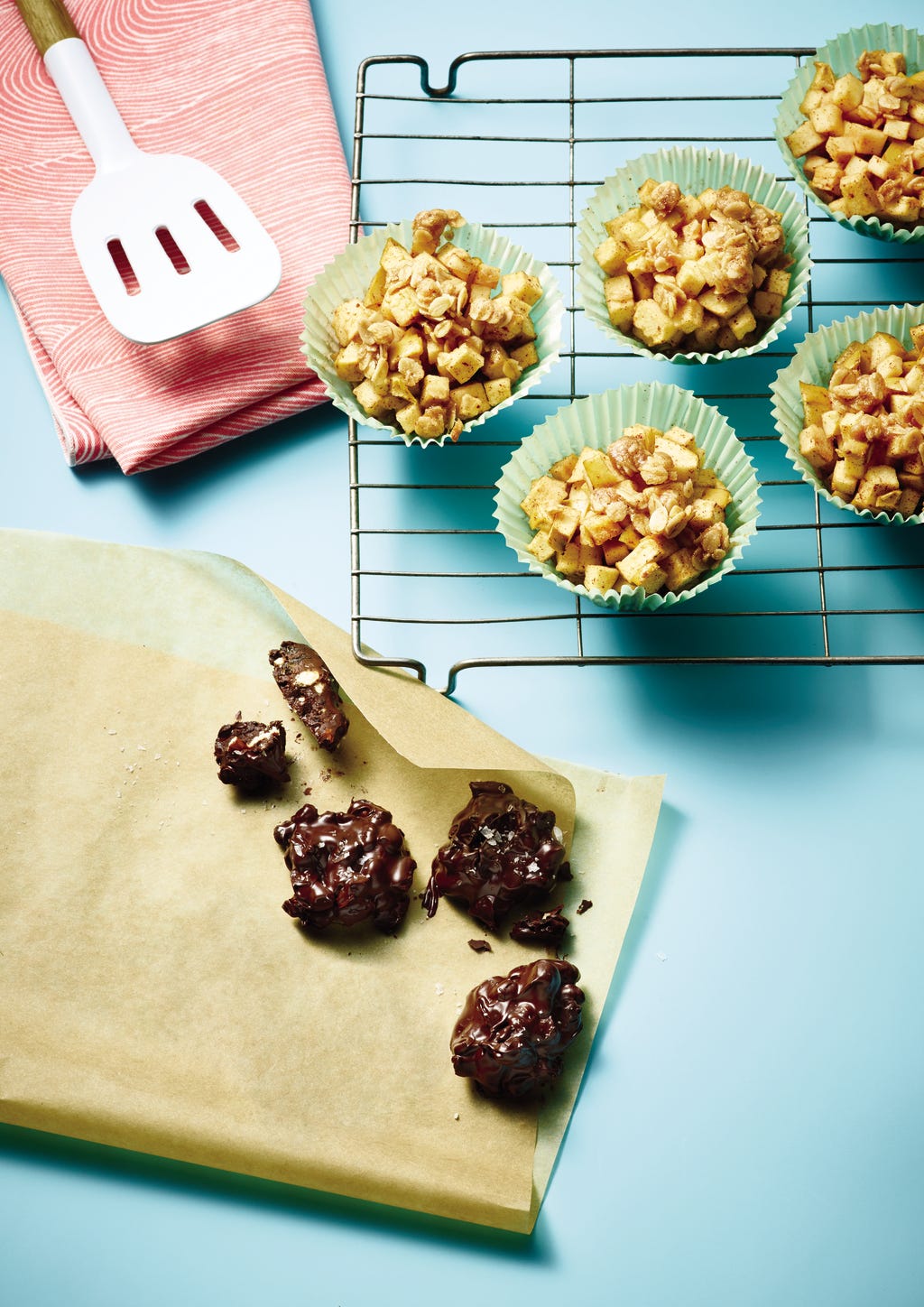 Levi Brown
Don't peel those apples–you get almost twice the fiber and even more vitamin C, which your body uses to help burn fat, when you eat the fruit's skin.
Advertisement – Continue Reading Below
Ingredients
1 c. rolled oats
1 tsp. cinnamon
7 tbsp. brown sugar
2 tbsp. flour
6 tbsp. melted butter
1 tbsp. brown sugar
1 tsp. cinnamon
3 apples, cored and diced
Directions
Preheat oven to 350F and insert liners into a 12-cup muffin tin. In a bowl, combine 1 cup rolled oats, 1 teaspoon cinnamon, 7 tablespoons brown sugar, 2 tablespoons flour, and 6 tablespoons melted butter. Press 1 heaping tablespoon of the mixture into the bottom of each muffin tin, reserving the extra. Mix 1 tablespoon brown sugar with 1 teaspoon cinnamon and toss with 3 cored, diced apples. Divide apples evenly among muffin tins and sprinkle with remaining oat mixture. Bake for 25 minutes.
Advertisement – Continue Reading Below
Advertisement – Continue Reading Below