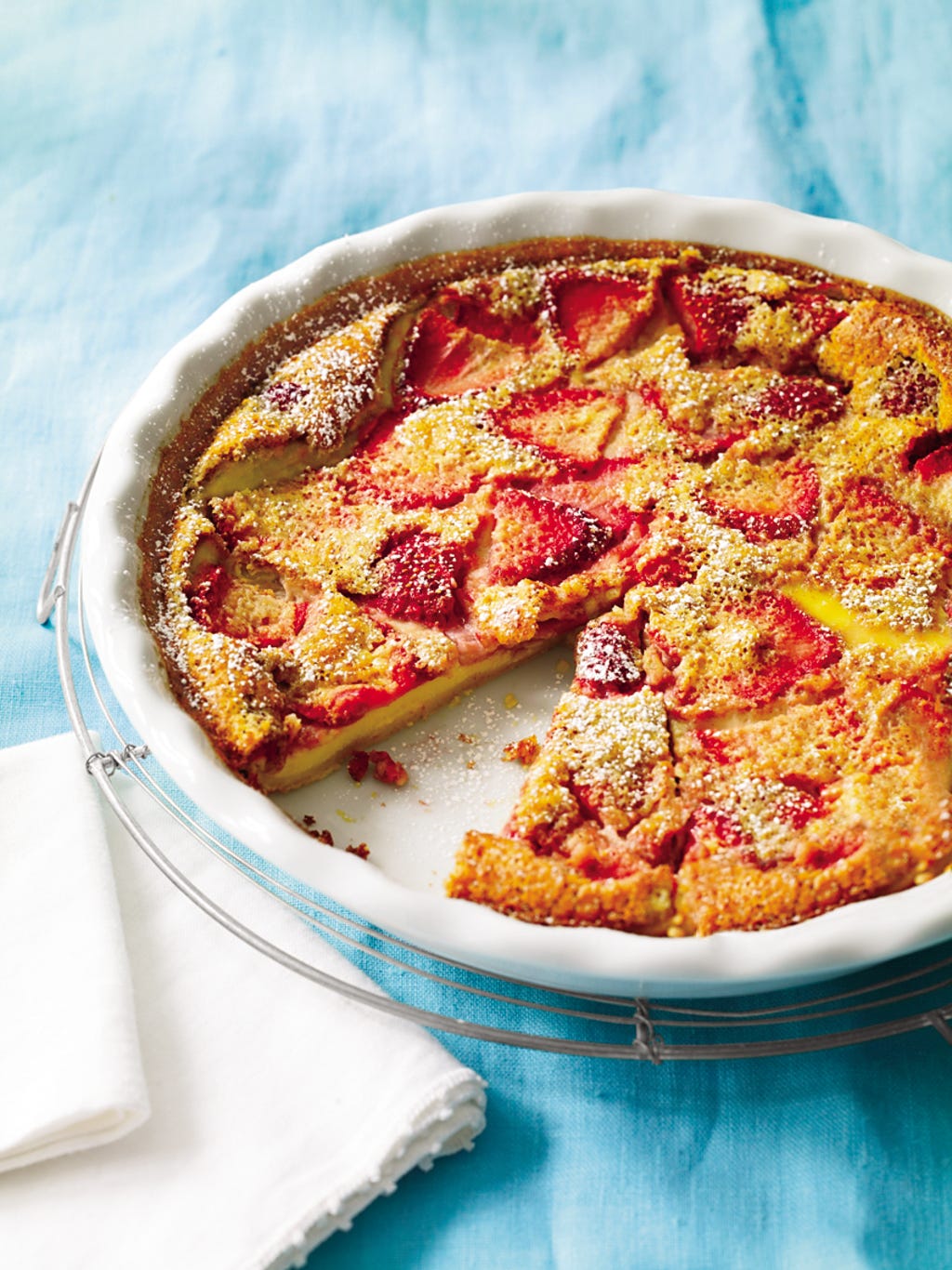 Kana Okada
Advertisement – Continue Reading Below
1/2 lb. strawberries
4 lg eggs
1/3 c. sugar
1 c. 2% milk
3 tbsp. each whole wheat and all-purpose flours
1 tsp. each vanilla extract and lemon zest
1/4 tsp. cinnamon
pinch of salt
Directions
Step

1

Heat oven to 375F. Coat shallow (1 1/2″) baking dish (2 qt) with baking spray. Hull and slice 1/2 lb strawberries. Arrange in dish.

Step

2

Beat 4 lg eggs and 1/3 cup sugar on low until smooth, 2 minutes. Stir in 1 cup 2% milk, 3 Tbsp each whole wheat and all-purpose flours, 1 tsp each vanilla extract and lemon zest, 1/4 tsp cinnamon, and a pinch of salt. Pour over berries and bake until puffed, set, and golden, 40 minutes. Cool and dust with confectioners' sugar.
Lori Powell
Food Director Lori Powell develops Prevention's recipes and styles the food photography that appears on the magazine's pages. She has more than 22 years of experience in the food world, including stints at Gourmet, Martha Stewart Living, Real Simple, and Ladies' Home Journal. In her free time, Lori enjoys being a chef-instructor for a kids cooking program, Kids Cook, at McKinely Elementary School in Allentown, PA.
Advertisement – Continue Reading Below
Advertisement – Continue Reading Below