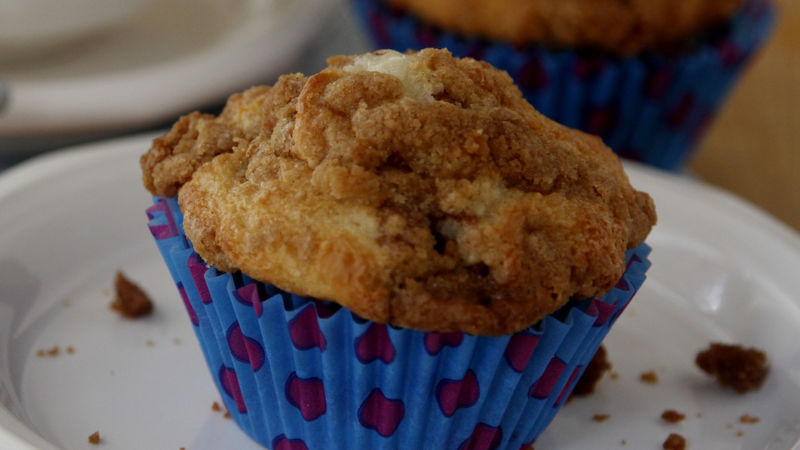 Prep


10
min


Total


35
min


Servings


12


We added applesauce and chopped apples to Betty Crocker cinnamon streusel premium muffin and quick bread mix for yummy apple cinnamon muffins.

By

Paula Jones
Updated May 24, 2022
Steps
1

Heat oven to 425°F. Place paper baking cup in each of 12 regular-size muffin cups.

2

In small bowl, use fork to stir together streusel mix and softened butter until crumbly. Set aside.

3

In medium bowl, stir together muffin mix, milk, applesauce and eggs just until blended. Add chopped apple; stir to combine. Divide batter evenly among muffin cups (each about 2/3 full).

4

Sprinkle streusel over batter in each cup; press lightly.

5

Bake 20 minutes or until golden brown. Cool 5 minutes before serving.
Tips from the Betty Crocker Kitchens
tip 1


Recipe can be easily doubled or tripled.


tip 2


You can substitute 1/4 vegetable oil for the applesauce.

Nutrition
Nutrition Facts are not available for this recipe
© 2023 ®/TM General Mills All Rights Reserved