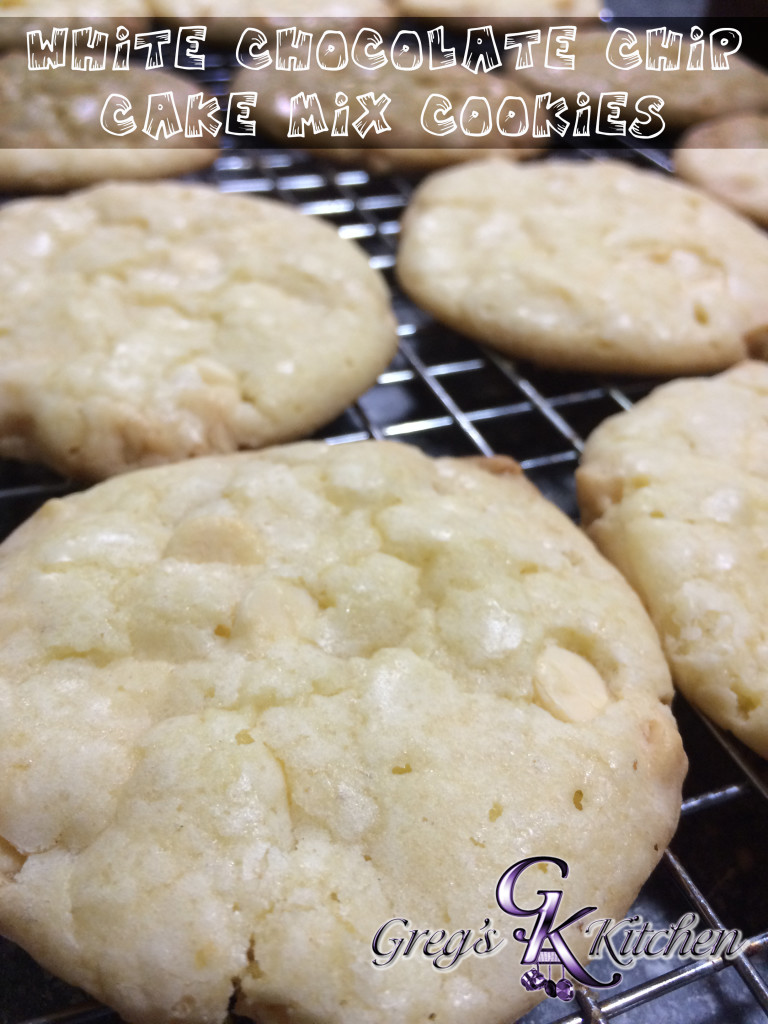 It takes a lot to keep me out of my kitchen.  This week though I came down with a chest cold that has totally knocked me off my feet.  So cooking has been a real struggle.
Last night though, my granddaughter Chloie (who is spending the summer with us) was really itching to get into the kitchen and bake something.  So I decided to teach her a very simple cookie recipe.  One that afforded me the ability to have as little input as possible.   These easy cake mix cookies were just the thing.
So here are Miss Chloie's White Chocolate Chip Cake Mix Cookies.  So simple, yet so delicious.
Ingredients:
1 Butter cake mix
1/2 cup canola oil (or vegetable)
2 eggs
1 cup white chocolate chips
In large bowl combine the cake mix, canola oil and eggs and mix well.  Add in the chips and combine well.
Place mixture in refrigerator for 45 minutes to chill.  Preheat oven to 350ºF.
After chilling the mixture, spoon the cookies out on a prepared baking sheet and bake for 12-14 minutes.
39,168 total views,  4 views today
You may like these recipes too: